Is Donald Glover Related to Danny Glover?
Donald Glover – you may know him as Childish Gambino – tends to stay very busy in the Hollywood scene. Not only is he an amazing musician and rapper, but he also acts, writes, produces, directs, and performs comedy.
It goes without saying that Donald is multifaceted when it comes to his talents. He doesn't half-ass anything, and basically, everything he touches turns to gold, at least in the entertainment industry.
Another famous Glover is Danny, who is respected throughout Hollywood for his acting, film directing, and political activism. Danny is still well-known in his mid-70s, and many people even believe him to be the father of Donald.
So, is there any truth to these rumors? Is Donald Glover related to Danny Glover? Keep reading to find out.
Who Is Donald Glover/Childish Gambino?
Donald has made quite an impression on the world. The only way you wouldn't recognize his face or his name is if you've been living under a rock. If you're a member of modern-day society, chances are, you know who he is.
For those of you who don't, let's talk about some of Donald's accomplishments. After studying at NYU, he was hired right out of school by Tina Fey herself. He landed his first comedy writing gig on 30 Rock, and things only got crazier from there.
He began acting on NBC's Community in 2009. He's acted in just about everything, from action and drama to science fiction and comedy. He even landed a role in Magic Mike XXL and Solo: A Star Wars Story.
Glover's Music Career
Donald started his music career by releasing albums independently under his stage name, Childish Gambino. Even on his own, he became insanely popular and eventually signed a deal with Glassnote Records in 2011.
That same year, Glover released his first official album, Camp. Two years later, he released his second album, called Because of the Internet. Both albums received a lot of good feedback, and the same goes for his following two album releases.
Glover's top song is This Is America, receiving four Grammy Awards and worldwide recognition. All in all, Don is just as successful in music as he is in television and film.
Who Is Danny Glover?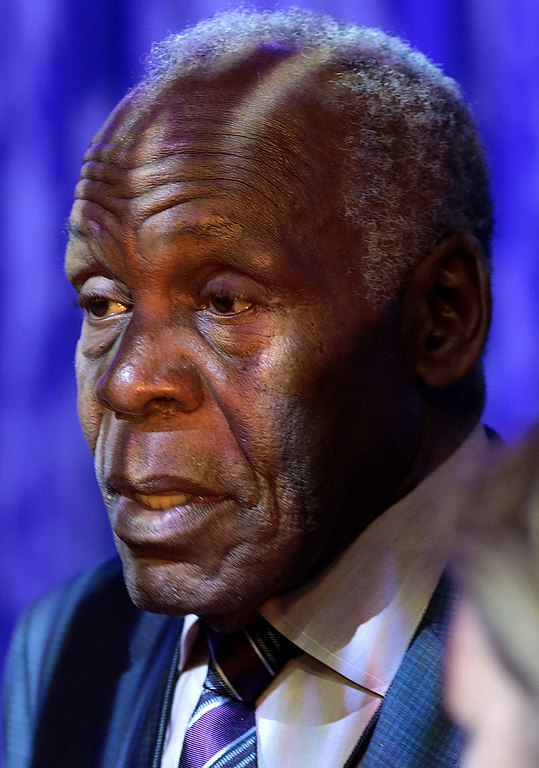 Danny Glover hasn't acted in a while, but that's no surprise considering he was born in 1946. His best-known role is as Roger Murtaugh in Lethal Weapon, which he played alongside Mel Gibson in the 1980s.
He has quite a few film credits under his belt, including The Color Purple, Predator 2, Angels in the Outfield , and Operation Dumbo Drop. He even recently landed a role in one of the new Jumanji movies with Dwayne Johnson.
The Jean Hersholt Humanitarian Award was given to Danny this past year (2022). The award honors his noble contributions to charitable causes around the world.
Is Donald Glover related to Danny Glover?
Because of the similarities in appearance and, of course, the same surname, everyone automatically assumes that Danny and Donald are related. 
In reality, they're not related at all. According to sources, they haven't even met, but they both share a respect for the other's career.